Javon and LaRhonda are the husband and wife team behind the apparel line Naturally Supreme.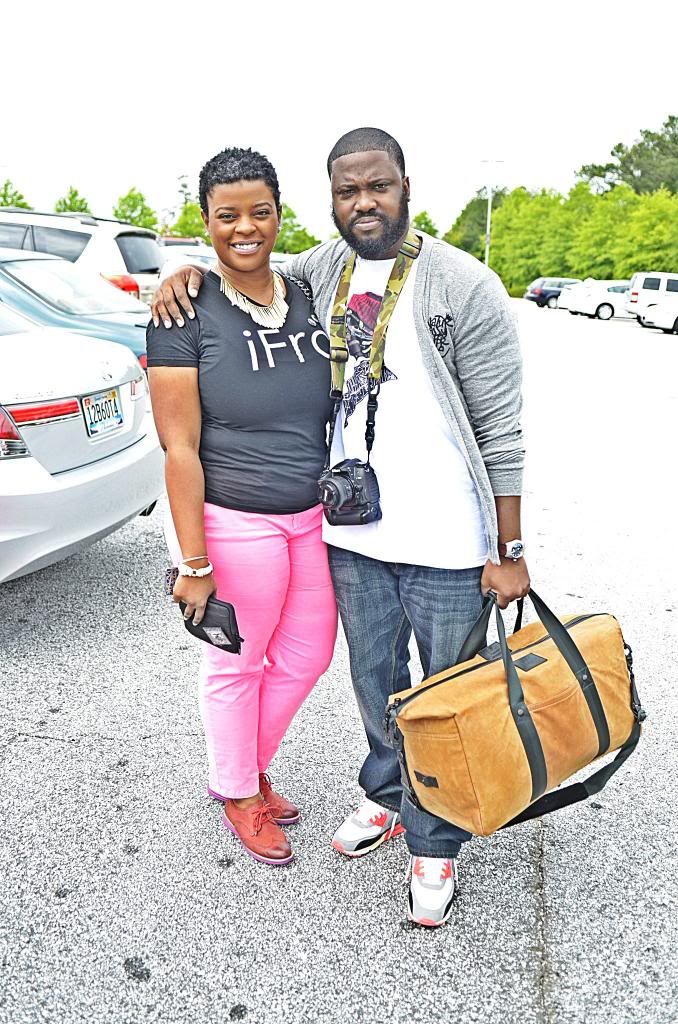 Specifically created with naturals in mind, Naturally Supreme produces sophisticated designs that pay homage to our roots while infusing a dash of street flare.  I recently teamed up with Javon and LaRhonda for the inaugural 4c Hair Chick Insider Flash Friday special (a members-only special for those subscribed to the 4c Hair Chick email list). While working on that project, I had the opportunity to hit the couple with a few questions.
Q&A with Naturally Supreme
What inspired you to start Naturally Supreme?
We saw a void in the natural hair community that we wanted to fill; specifically in the apparel sector. We wanted to design apparel that appealed to "our" point of view.  Simple designs, with a subtle sense of street appeal.
Share with us two dates. The date you originally had the idea for Naturally Supreme and the first official day you went into business.
The original thought of Naturally Supreme originated in April of 2012 and we officially executed on that thought in September of the same year.
Where are you based?
We are based out of Houston, TX
Why did you choose the name Naturally Supreme?
We believe that everything that was created naturally has the highest degree of quality. We all possess unique characteristics that we should be proud of; therefore, we are all Naturally Supreme.
What do you want your customers to feel when they wear your apparel?
We want our customers to feel a sense of pride.
Share a motto or motivational quote that has always resonated with you.
"If you don't go after what you want , you will never have it." -Unknown
What are 3 tips you have for entrepreneurs looking to start an apparel business?
Research, research, research. That is the best tip for starting ANY business. Learn your business inside and out.
Find your strength and do that well. It is okay to obtain help from another party that specializes in an area that you are not strong in.  Team work makes the dream work.
Get to know your customer. Empathize with them. Put yourself in their shoes to address their needs within your realm.
What is the best selling shirt of all time?
iFro is our best selling shirt of all time, by far! The phrase alone has taken a whole new meaning from what we initially had. We first just wanted to modernize the term "afro" by following the path of Apple and put an updated twist on the iconic "afro". The afro is very different from our parents' in the 70's. There are curly afros, afros achieved by twistouts and braidouts, blowouts, etc. The term "iFro" has now taken on it's own meaning and self pride by making a statement, "Yes, I fro!".
Do you do Naturally Supreme full-time or do you have to balance a full time job and Naturally Supreme?
There was an extended time when LaRhonda did Naturally Supreme full-time. Recently, she was offered a position to return in her field of work that she just couldn't turn down. So presently the both of us are balancing Naturally Supreme and another job. "The only thing worse than death is a regret filled coffin." J. Cole We are loving the challenge of doing both.
In three – four sentences share your thoughts about the natural hair movement.
The natural hair movement goes beyond making a profit. We have met lifelong friends since this journey started for us, long before the launch of Naturally Supreme. There's a special camaraderie amongst US that is unmatched simply because of hair. And that is priceless.
***
It's great to see a black husband and wife team thriving and building an empire together. Definitely keep this couple on your radar. I won't be surprised to see them on a Black Enterprises cover in a few years. #WeKnewThemBeforeTheFame
Naturally Supreme is very active on social media catch them via any of the links below:
Naturally Supreme Facebook
Twitter @NatSupreme
Instagram @NaturallySupreme
To get a Naturally Supreme T-shirt, click here
Photos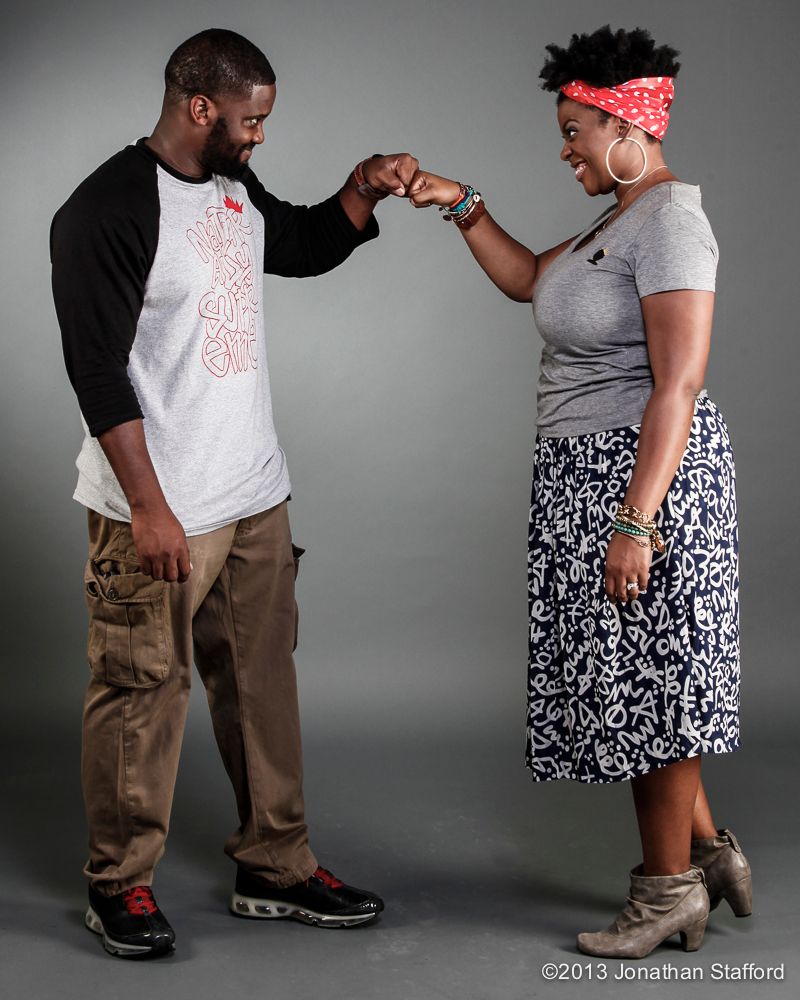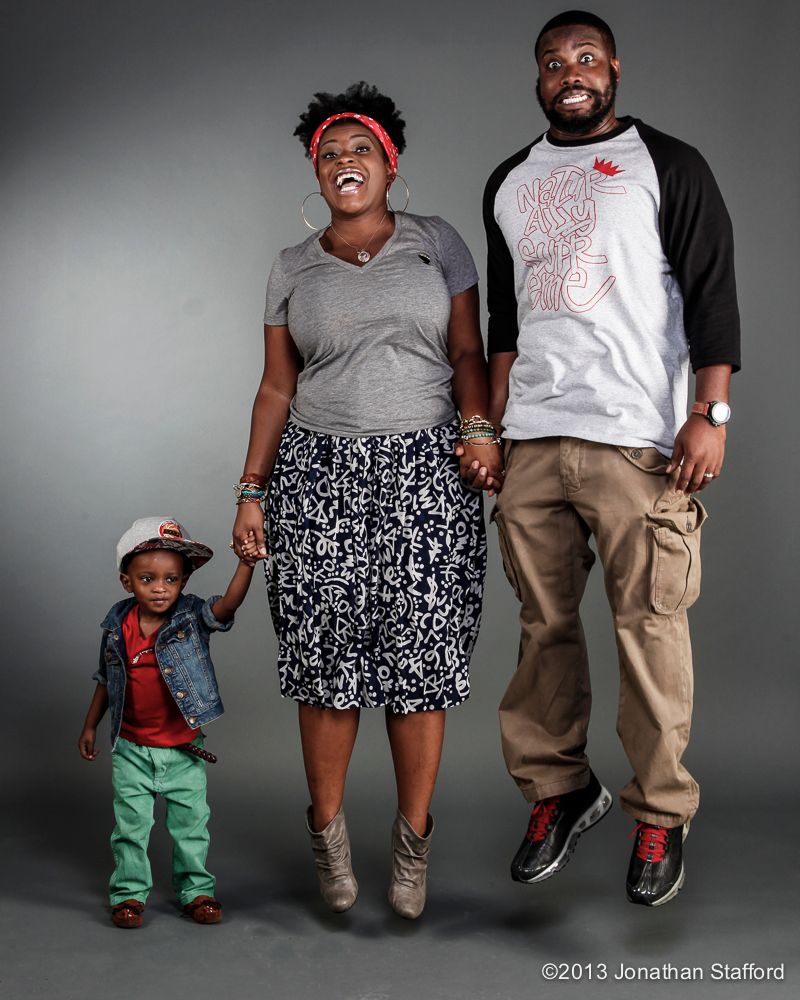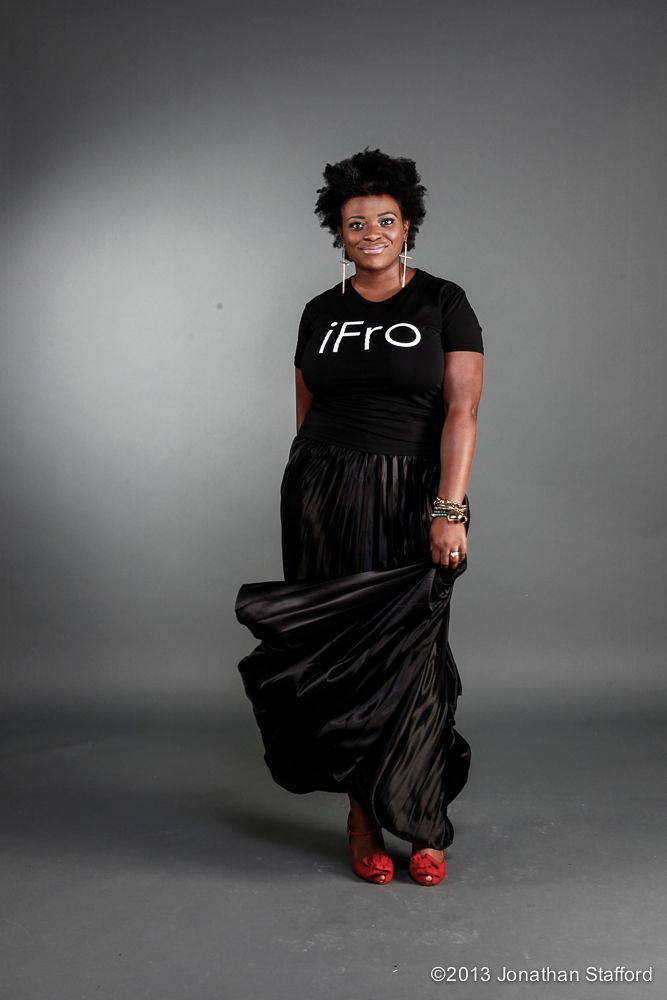 View the full look book on the Naturally Supreme website.