Wondering where to shop for hair supplies on Black Friday and Cyber Monday? Our friends at Natural Partners in Crime put together a handy list of Black Friday and Cyber Monday offers.
Click the image to download a free copy.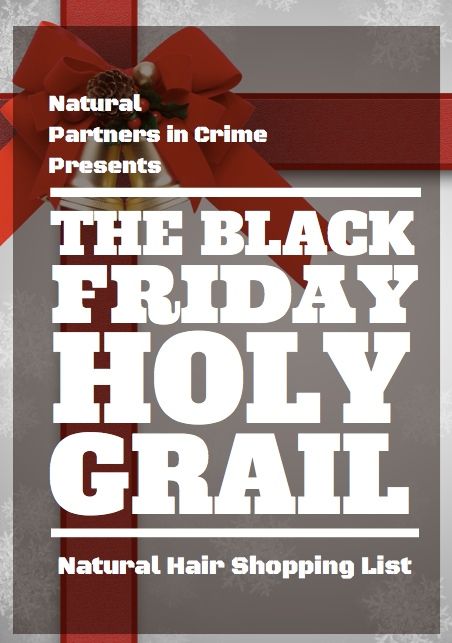 Please be advised all offers are subject to change. The brand is the final authority on the sale offers and Natural Partners in Crime is not liable for any offer listed that gets changed.