Hey 4cHairChick fam, we are very excited to share with you this interview by our friends at Swirl Girl Army. You may recognize Jodie Smith as an actress from True Blood or perhaps you've seen one of her fashion spreads in a recent ad campaign.  In this interview you'll get to know Jodie Smith on a deeper level plus find out some of the products Jodie uses to keep her 4b curls poppin'. We hope you enjoy!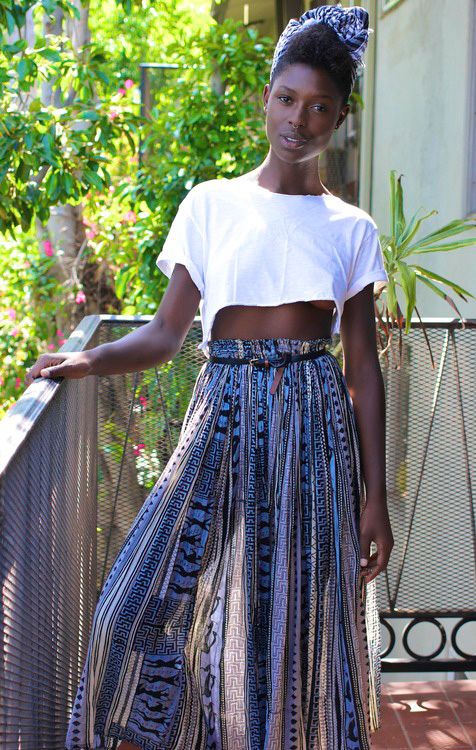 She is the embodiment of "fierce elegance" and she exudes it in the most effortlessly way possible, Jamaican/British model Miss Jodie Smith!
You'll recognize this sultry bohemian beauty from the hit show True Blood or the leading lady in the latest 2 Chainz video with Pharrell, Fed's Watching. From Pittsburgh banker to leading model, Miss Jodie Smith reminds us of what we can accomplish if we just follow and listen to our hearts.
What is your ethnicity/background?
My family is Jamaican.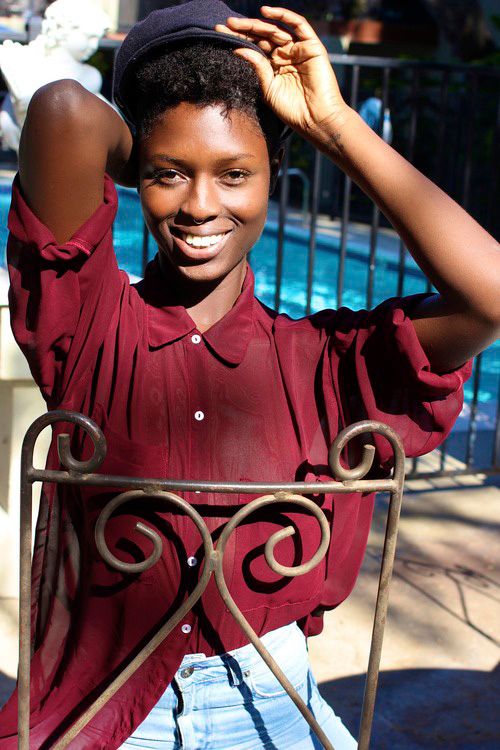 Where are you from?
Peterborough, England
Describe yourself in 5 words or less:
More than just a pretty face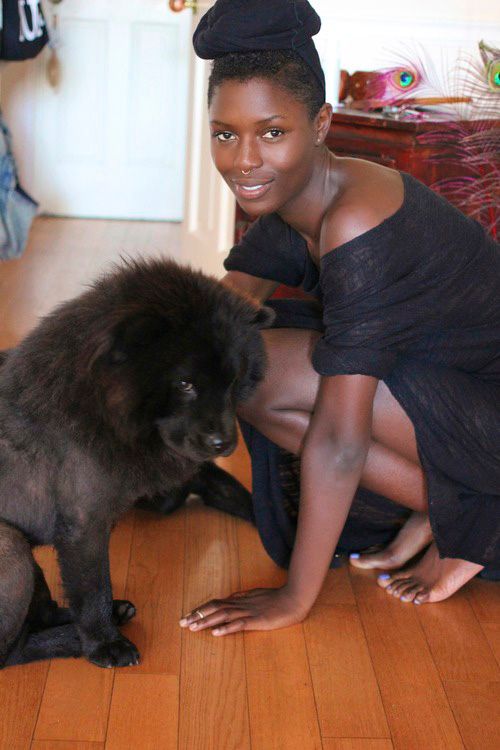 What were the main challenges you faced growing up as a Swirl Girl:
Colour, colour, COLOUR! The world has a colour complex. When I was young and impressionable, I bought into that, which resulted in years of self-loathing. I'm not really sure what exactly it was that caused me to overcome it. I was always an intelligent girl, a knowledge seeker. One day I just became too intelligent to believe that there was anything less than divine about the hue of my skin.
What are the main challenges you currently face & how you overcome them?
WHERE DO I BEGIN? Haha, kidding. I think that anyone who is living a life that might not be considered traditional or "safe" faces challenges. I'm living on my own navigating a life in the fashion and entertainment industry, so challenges arise all the time, but they all start and end in the same place: how I feel about myself. So beyond figuring out how to move past the mechanics of life, I work on moving closer and closer to honouring the truth of who I am and loving it— the nice bits and the bits that might not be considered so nice. Sounds simple and perhaps a little cliche, but it's easy to get lost. I place a lot of value in constantly checking in with my self-worth.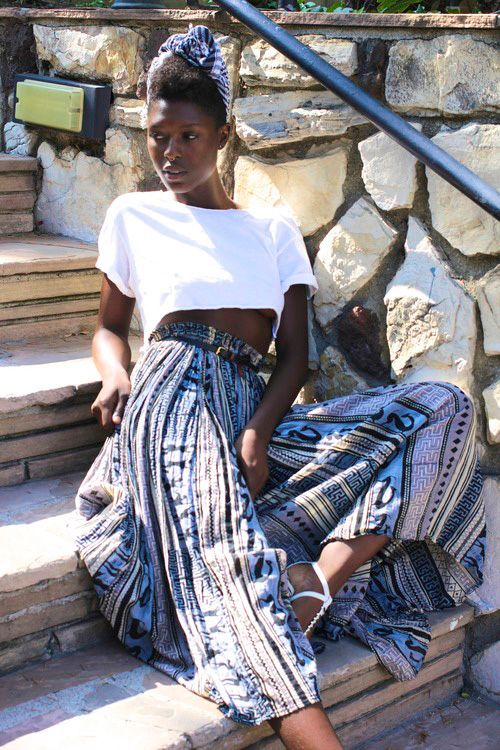 What is your secret talent?
I'm an excellent shot with a nerf gun. And I sing, but I don't think that's necessarily a secret anymore.
What is the last dream you remember?
I was riding a motorbike. I don't remember where I was going or why, but I just remembered how free I felt. I just recently got my motorbike license (in real life) and I think that my subconscious is screaming at me to get a move on and start riding!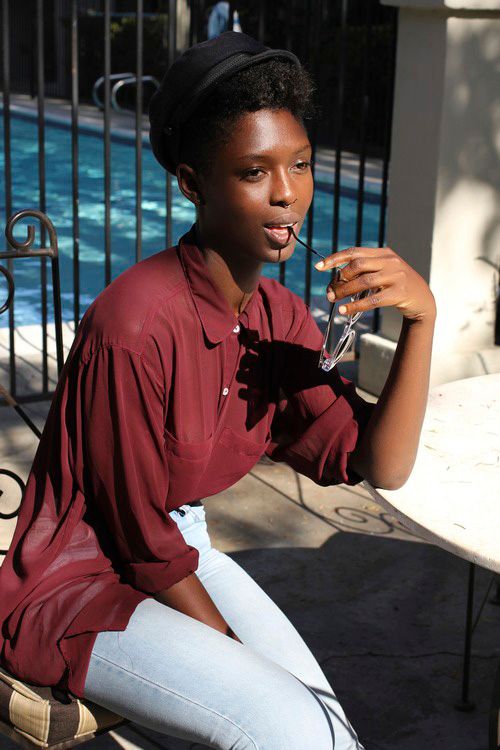 What do you enjoy doing on your days off?
Lately I've discovered that I actually enjoy being alone and creating! on my days off, I hole myself up and write and listen to music and cook, or I drive out to the beach and sit by the ocean and write there.
What are your goals in life?
I'm still figuring it out! I didn't have the luxury of knowing what I wanted to do my entire life, I picked up and moved to LA 4 years ago and have been finding myself ever since. The most important thing to me is that I feel happy and fulfilled. I don't know exactly what path I'm going to end up on yet, but I'm enjoying being in the question.
My current jam of the moment is:
Lately I've been playing a lot of blues. John Lee Hooker, Muddy Waters.
Define/Describe your personal style:
Bohemian! Which I also think is a nice way of saying, all over the place! Personal style is definitely something that is evolving constantly for me. As I discover new things about myself, it manifests itself in my style. But I think that in general I will always love anything cropped or chiffon.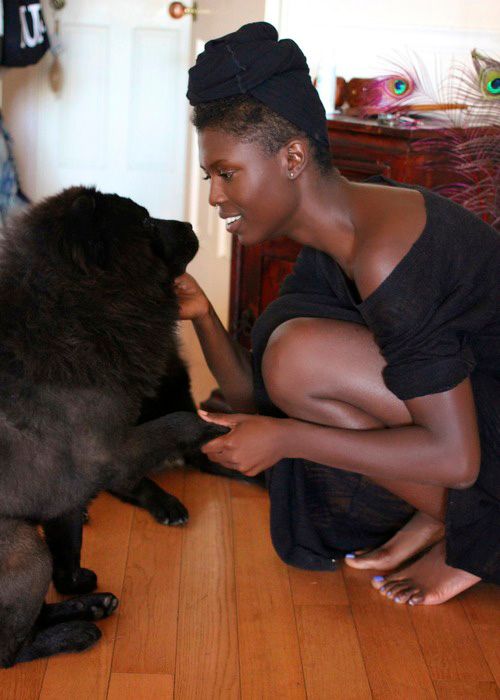 What is your hair routine?
Ouidad Curl Quencher Shampoo & Conditioner. I wash my hair every 2-3 days, because I have sensitive skin and dirty hair can cause problems for your face! My routine is to put conditioner in my hair at the start of my shower so I'm at least getting a daily 10 minute mini-treatment. After I rinse it out, I never towel dry my hair, just shake out excess water and let it air dry. Occasionally I will put some Coconut Oil or Moroccan Oil in it for a bit of moisture. Ouidad also has a great leave-In Conditioner I sometimes use, Curl Quencher Hydrafusion Intense Curl Cream.

My biggest beauty secret:
Coconut Oil, Olive Oil, Shea Butter, Tea Tree Oil, and Aloe Vera gel are the only beauty products a woman will ever need.
Favorite Mascara:
Mac Zoom Fast Black Lash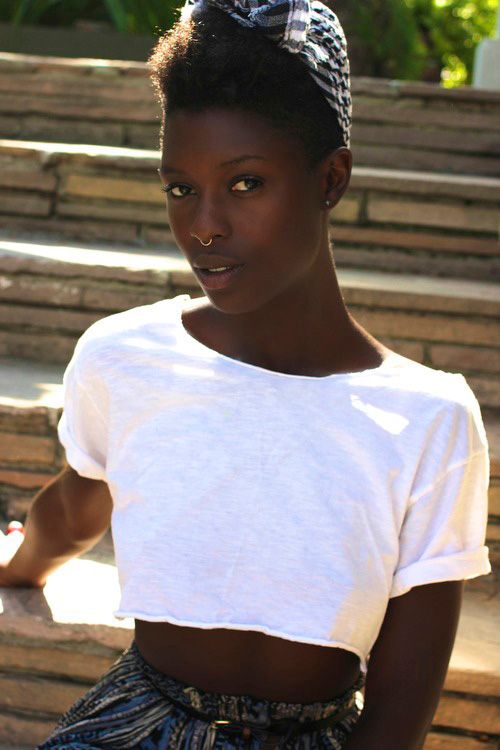 The best advice I've ever received:
The past and the future are illusions, neither actually exist in this moment. Live in the present. Be here now.
My best advice to girls everywhere:
Being upset about a situation has no actual bearing on its outcome. All you're doing is spending minutes of your life that you will never get back being sad when you could have spent them being happy. Don't waste your time.