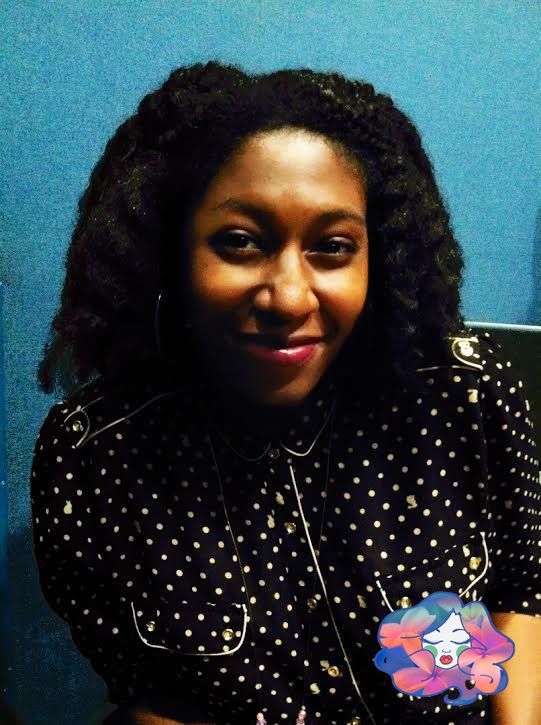 Annie Chrissy is a talented artist currently finishing up her art degree at Columbus College of Art and Design.  You may recognize some of her work as she is the woman behind several works of art that have gone viral in the natural hair community.  Annie was gracious enough to grant us an interview and here are the questions we discussed.
Q&A with Annie Chrissy
What is your hometown?
Eastern Ohio- not too far from Columbus.
What is your art specialty?
Animation and Fine Art
You have some beautiful pieces of naturals.  What inspired you to start drawing naturals?
Well, in the past I didn't really draw a lot of human characters. When I did I'd mostly draw them with straight hair because I understood that hair type more and since mine was relaxed and straight it was somewhat easier for me to draw. When it came to representing natural hair in my art I'd hardly ever draw it because it would have been a stereotypical fro or cornrows.
When I decided to go natural and I was transitioning I felt that it was ok to represent myself in my art. It felt more appropriate because I could understand natural hair more and explore deferent style representations because I was going through it.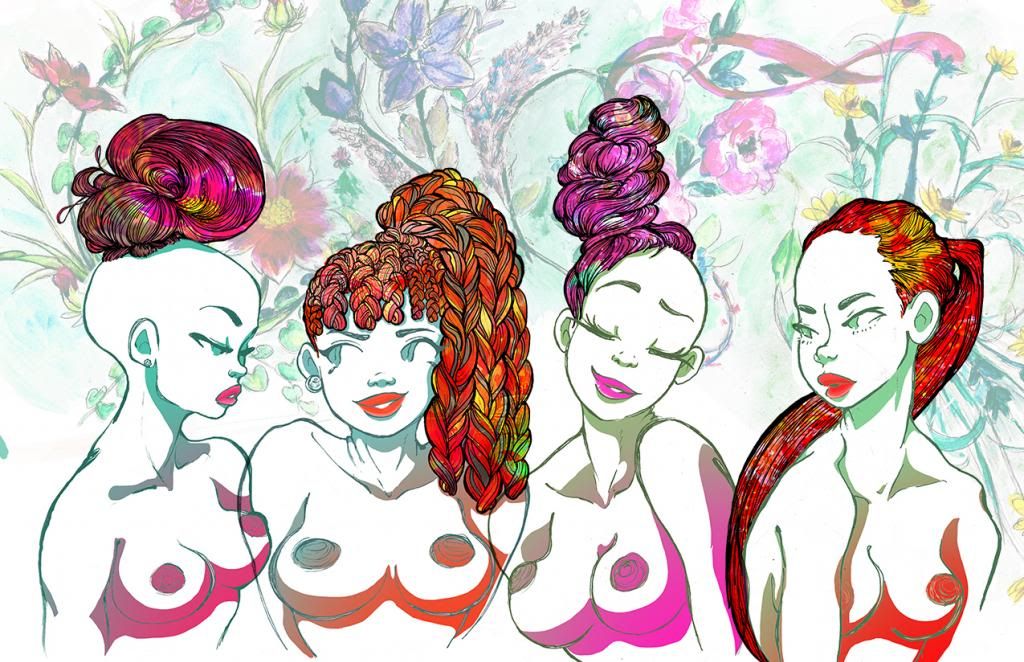 In your art circles is there a certain type of beauty that seems to be portrayed or represented more than other beauty types?
No.
I think the expectation with this question is "are lighter skinned people more of what my colleagues focus on?" To me beauty is in the eye of the beholder and to be honest if there was a more universal representation of beauty my work wouldn't really be unique. There aren't many artists who feel comfortable drawing people of different races unless it's a person or culture they are around a lot. I think the reasons are because a) others don't make them feel comfortable, b) lack of research, c) just the expectation that it will be too difficult or d) they just rather draw whatever race or face of people they are because it's most comfortable.
I'm not going to lie, I feel like I've made some people uncomfortable with designing black characters with fros. It's something I don't recommend and loath now. What I mean is: I don't design my Asian characters with closed eyes and "Asian" clothing or Native Americans with head dresses.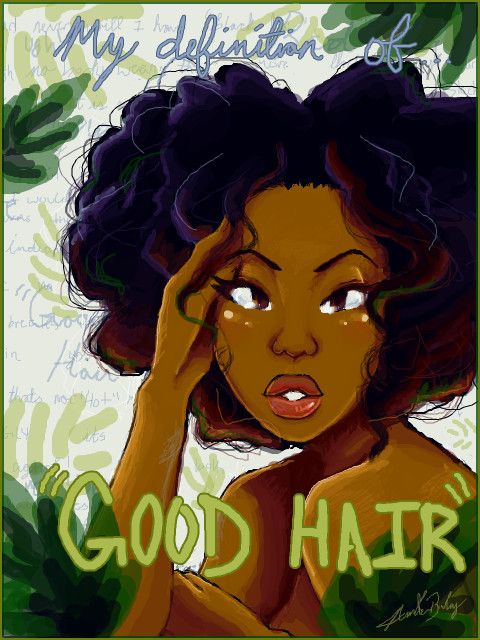 Have you been part of any special projects or art shows that spotlighted women of color? If so please name the event or show.
Ha ha no. That would be cool, but I'd worry about being part of shows that are entirely centered around black people. I feel like I'd be put in a room with a lot of the main stream interpretations of black female art. Art that speaks to what a black female "should be." I'd love to instead see black female art work done with metals or via different medium.
Who inspires you?
Paul Davey
Celor (H.Celal Koc)
Toyin Odutola
FaFi
Furry Little Peach
Mamillustration
Katie Scott
Koji Morimoto
Sylvain Magne
Paul Gauguin
Monet
Jason Brubaker
Tyson Hesse
Andrew Hussie
Overture
How do you feel about your work being shared on the internet?
Hmm I'm going to use this quote:
"Don't be afraid to get your work and your name out there. If you are truly creative, like you think you are, then you have a million ideas floating around in your head. Stop worrying so much if one stupid piece of art gets ripped off slightly by hot topic. Stop worrying about a high school kid tracing your cool picture because they were inspired by it exactly the same way you traced over a million of your favorite artists when you were starting out." -Jason Brubaker
I follow this, but also my style changes. I have big things in store. Sharing won't matter to me because people will be passing around the old stuff and I'll be living off the new. But generally speaking selling and stealing -nope, I don't agree with it.
Some of your pieces have provocative titles or seem to be conversation starters about deeper issues. Can you share a little bit about the topics you try to tackle or the conversations you hope to provoke with you art?
Yeah there are a lot of issues that when "addressed" (mass media wise) I feel come short of actual understanding( the single story by Chimamanda Ngozi Adichie comes to mind) so its whatever issue I'm into at the moment.
I did a piece on natural hair because I was feeling proud of mine. Then recently I created a piece that makes fun of "new age feminists" by making something that could piss them off. The piece had to do with commentary that "women are nothing but boobs and butt."
I like to explore issues where I hold an unpopular opinion or issues I feel aren't represented much in art. I'm tired of "main stream" issues in art. It becomes so easy to do and they are over done in a bland way or in a offensive way.  For example, some guy losing his virginity in front of audiences as a performance piece? Smh it's a joke, thats what that is.
My art is from my observations and opinions. I want people to see and discuss what they feel is represented.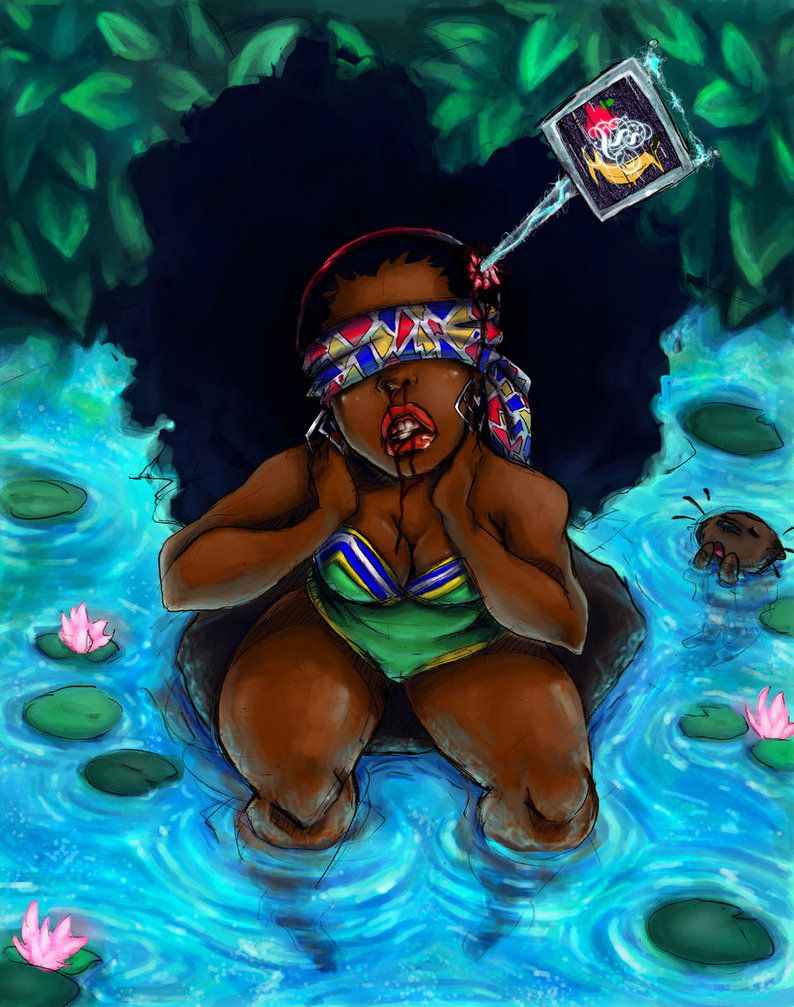 You probably have many but who are three of your favorite artists?
Chris Sanders http://www.chrissandersart.com/
Billy Nunes http://www.biz20.biz/
Fud http://fuddraws.tumblr.com/
Final thoughts:
Chatting with Annie was eye opening for me because her perspective and outlook on beauty is so fresh. I love that her art has evolved to a place where she is exploring looks. She is not bound by stereotypes rather she is motivated to reach beyond stereotypes to represent women in new ways.  She's got a very bright future and she's definitely part of #TheBeautyShift that is taking place.  There are no beauty types there is just beauty that you behold.
I hope you enjoyed this art feature!
For the readers who want to check out more of Annie's work here are her links:
Twitter: @ArtChrissy
Wordpress: anniechrissyburley.wordpress.com
Tumblr:  orange-juice-blog.tumblr.com or http://i-artblackgirls.tumblr.com/
Additional Pieces by Annie Chrissy: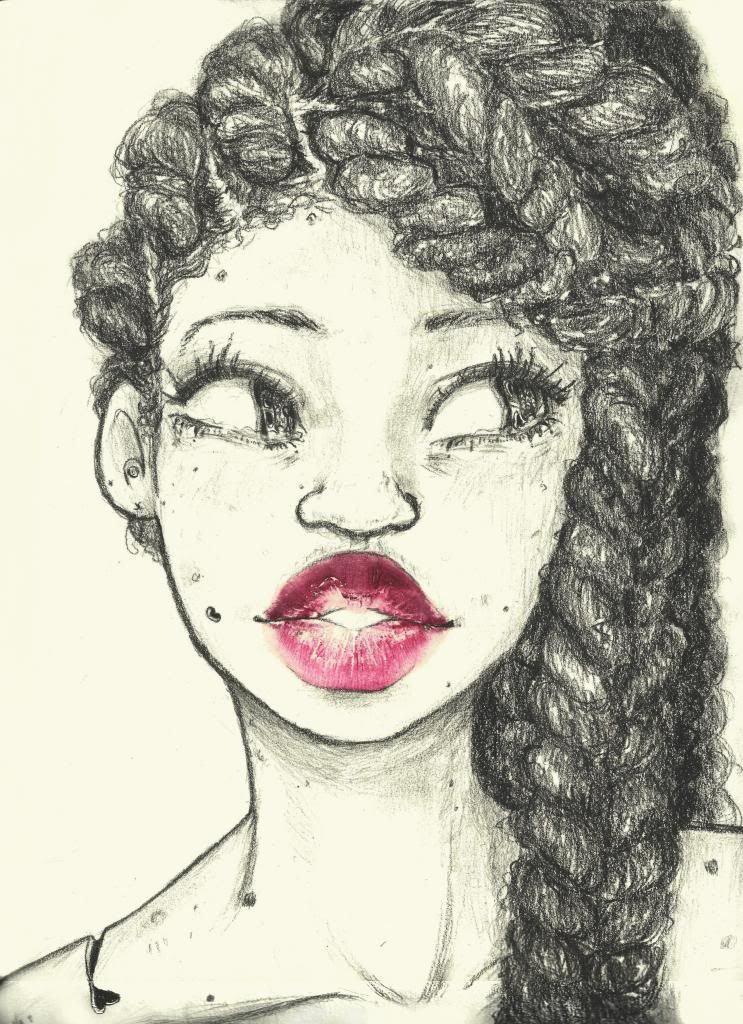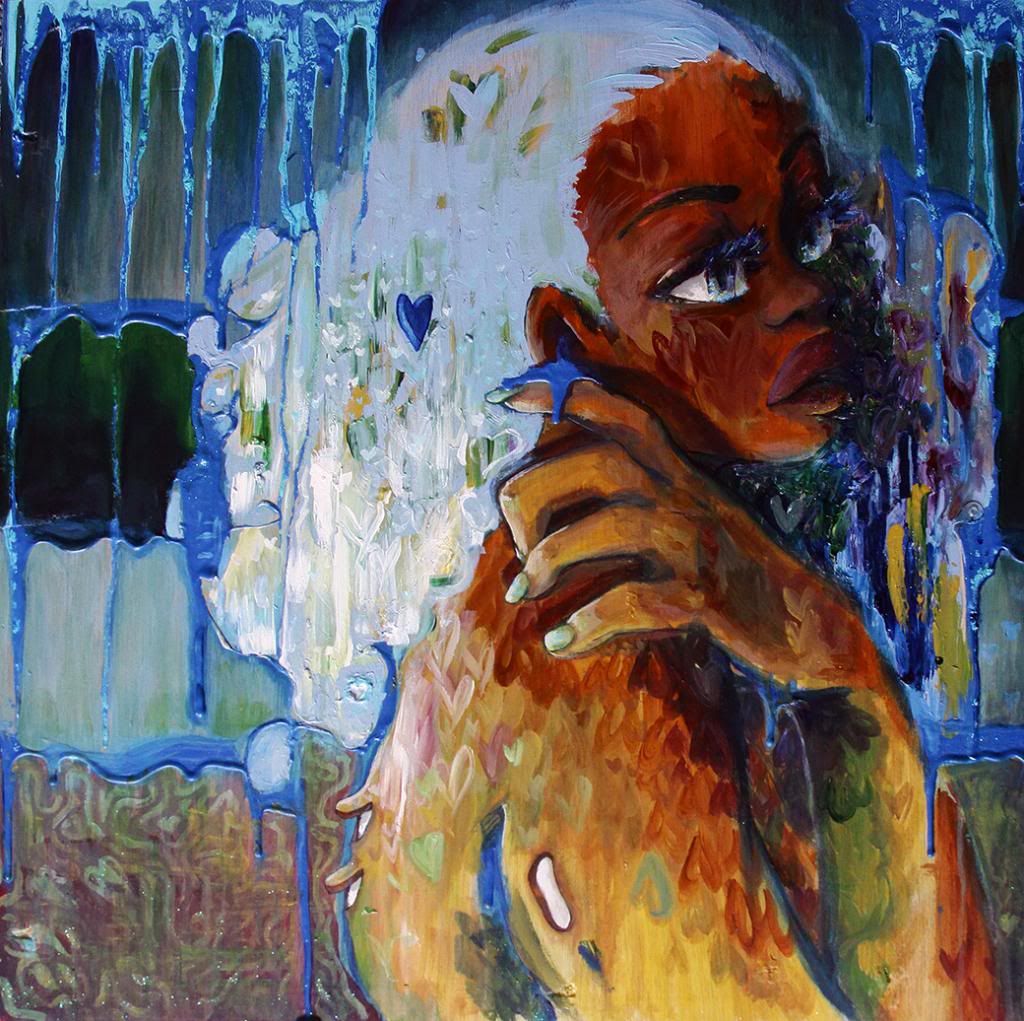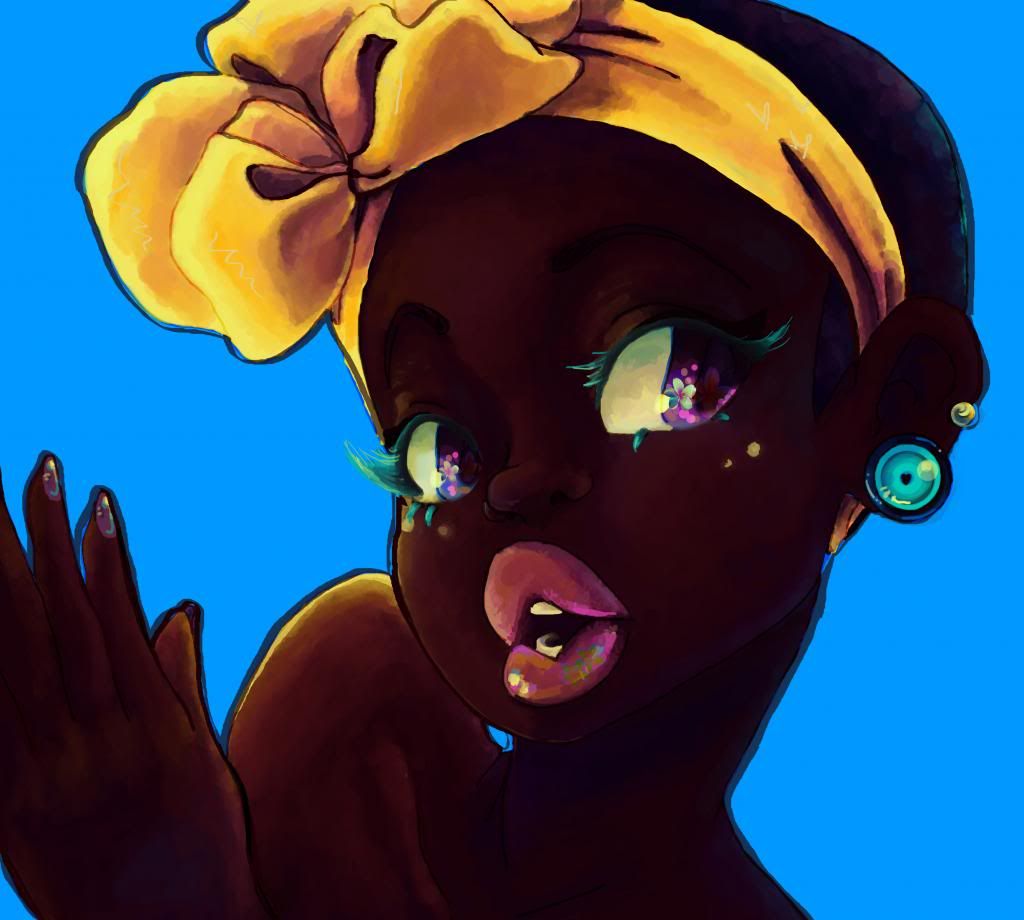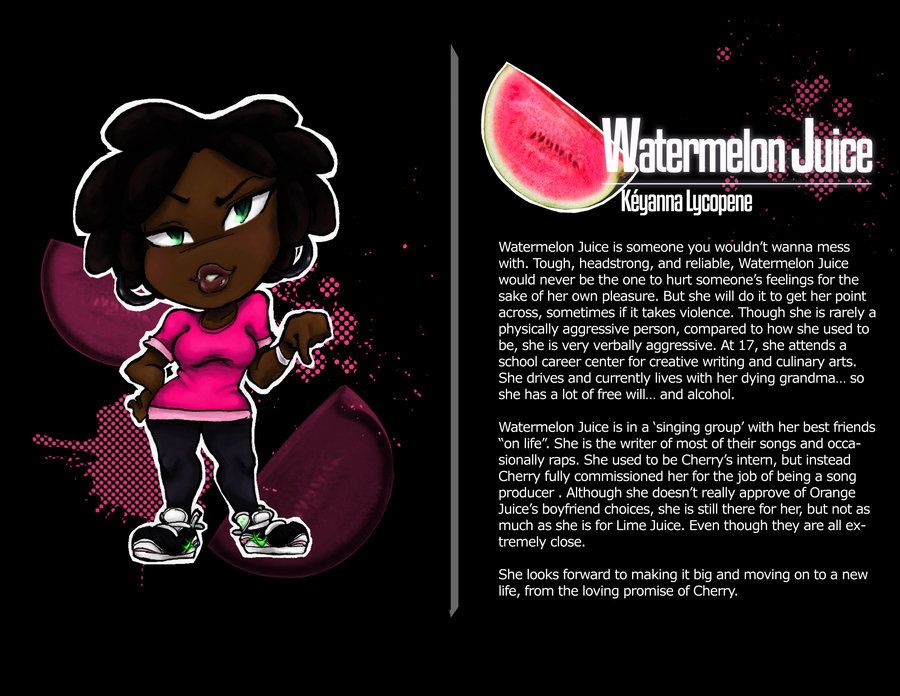 ____________________
4CHCs we'd love to hear your thoughts on this interview and Annie's art. What is your favorite piece? How do you feel about how black women are represented? Leave us a comment below and let us know.