Today on the blog, we're speaking with business owner A'Kiya Glenn-Kelly about her salon. She's sharing styling tips, ideas, and bringing us up to speed on some details about her business.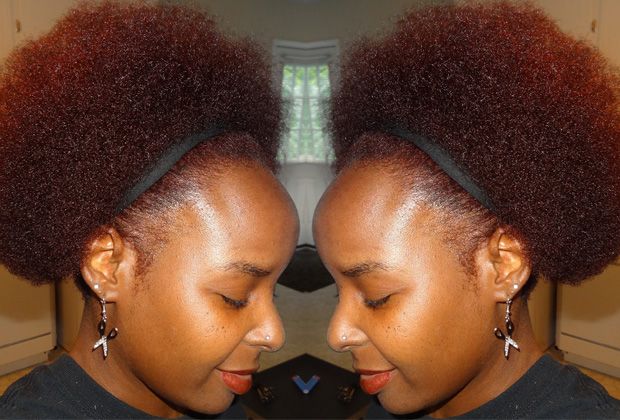 Share with us in 3-4 sentences or less a little about yourself .
I am an experienced braid artist and educator.  My specialty is natural hair styles, specifically twists and braid styles.  I also teach braiding classes for stylists.
What is your business called and where are you located?
A'Kiya's Natural Twist & Hair Braiding
Kennesaw, Georgia.
Do you consider yourself to be a hair stylist or do you prefer to go by a different title?
I am a Braid Artist & a Educator.
How old were you when you first started braiding hair?
I remember being a very young girl when I started, I am going to say about 11 years old.  I used to do my neighbor's hair on the stairs of our unit.
At what point did braiding go from a hobby to a business?
I started braiding as a business when my client roster got so full that I was doing hair full time.  It has always been a passion of mine but I never pursued it full-time until a year ago.  Prior to doing hair I was in the medical field. Now that I've transitioned to hair full-time I can say that I really love what I do.
What are your thoughts on the natural hair movement?
I love the natural hair movement! I think it's great that now "us" naturals can walk around without all the neagtive comments and looks we experienced in the past.  Personally, I've been natural for years.  I think people should wear their hair however they please: natural, relaxed or in weaves.  As long as you DO something to your hair then it's all about whatever makes you happy.
What styles do you recommend for naturals with tightly coiled hair?
To be honest the style options are endless.  You can do braids, cornrows, two-strand twist, weaves,ponytails & so
many more styles.
What is your favorite style to do on clients?
I have so many it is hard to give just one answer to that question.  If I have to pick just one I'd say crochet weaving because you can create so many styles with this technique.  It is an excellent protective style, it's safe on the hairline, and it's less stress on your hair.
Fill in the blank. You have a new client with kinky hair that wants a twist out. List below the types of products you'd use in her hair.
Moisturizer and Styler:

Shea butter
Coconut Oil
Olive Oil
Water
My Favorite Essential Oil
If you could do the hair of any celebrity who would you pick and why?
Brandy Norwood because she loves to do twists, braids, weaves…etc.  She likes to change up her look and I would love to do that for her.
We enjoyed connecting with A'Kiya to learn more about her salon. We'll leave you with some photos of styles she's done for her clients.  Let us know which style you'd love to try in the comments below.  Catch you on the next post Fam!
[nggallery id=2]