Looking for more information on Flash Fridays? You've come to the right place.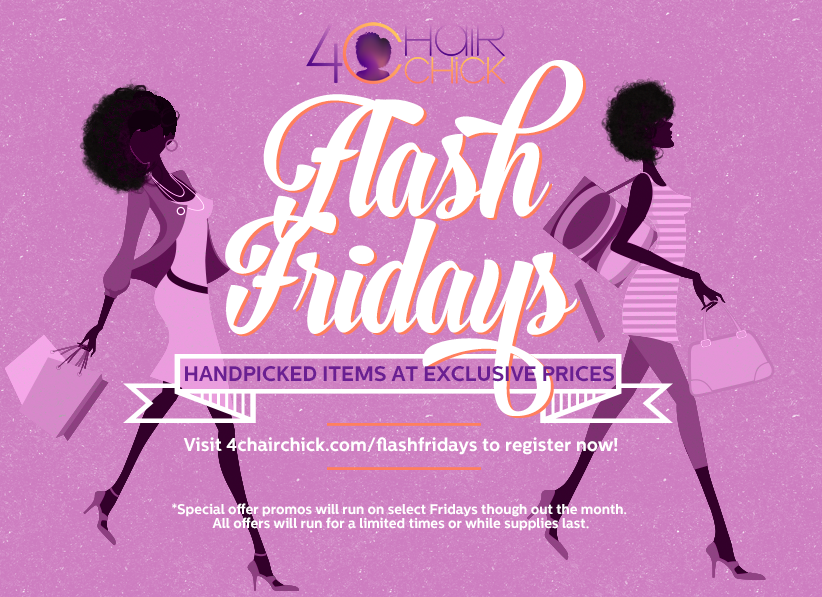 What is Flash Friday?
Every so often 4c Hair Chick presents 4cHC Insiders with a special deal. The deal days are always Fridays and the deal is always an exclusive offer for 4c Hair Chick Insiders only.
When are Flash Fridays?
Typically once a month, but it varies there is no set schedule. When Flash Fridays do occur the offer is good for 24 hours…
Where do Flash Friday's take place?
You have to be subscribed to the 4cHC Insider list. If you're an insider then you'll get an email on Flash Friday's with all the details on what the special offer is and how to redeem your special offer.
How do I sign up?
To participate in Flash Fridays there is no Flash Friday only sign up the only way to be included in Flash Friday announcements going forward is to become a 4cHC Insider. Click here to register as an insider www.4cHairChick.com/signup